See on Scoop.it – Dreamboard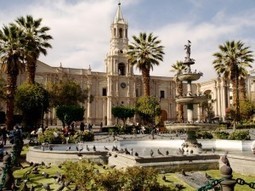 Following on from our post about the UNESCO World Heritage sites in Argentina, this time it's Peru's turn in the spotlight. There is a grand total of 11 UNESCO World Heritage Sites in Peru, so we've picked the crème de.
TeamBig10's insight:
The history you are able to see and explore is exciting. Would love to visit these sites.
See on news.southamerica.travel
photo credit: <a href="http://www.flickr.com/photos/54945394@N00/1937125150/">dachalan</a&gt; via <a href="http://photopin.com">photopin</a&gt; <a href="http://creativecommons.org/licenses/by-nc-sa/2.0/">cc</a&gt;